EMD645 Cylinder head Brief Introduction
The EMD645 series diesel engine is a turbocharged two-stroke diesel engine developed by the EMD power department under GM in the United States, which is used for ship propulsion, power generation and railway traction. It is also the diesel engine with largest inventory in the world for nowadays.‍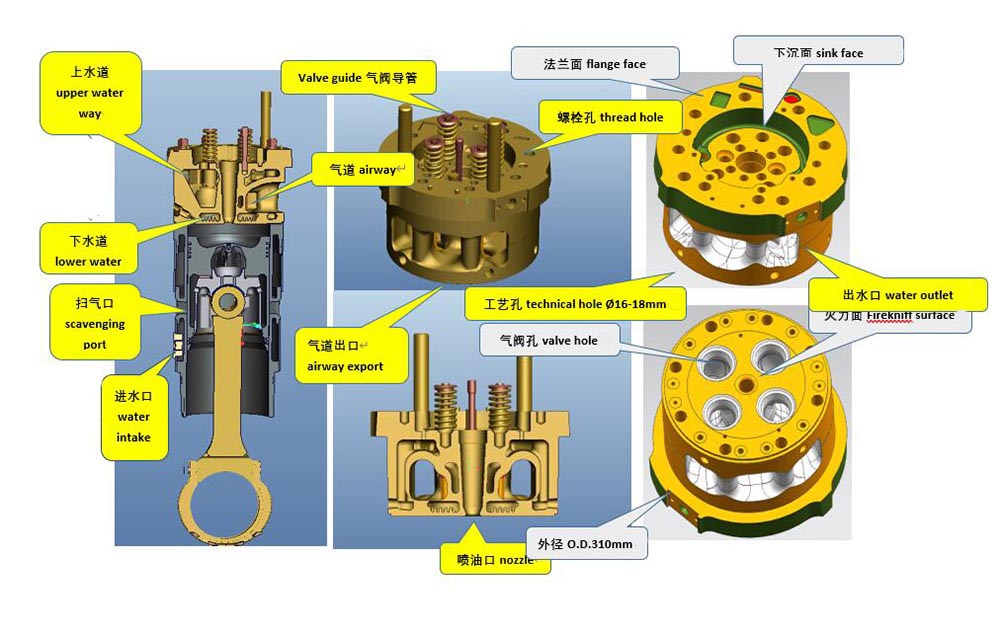 The cylinder head is made with high alloy cast iron, which material requirements are high. And its internal structure is compact and complex. Xiamen Union Spares Ltd has successfully develop production for this cylinder head from original drawing, and all specifications on drawings are achived. Massive production is carried out already.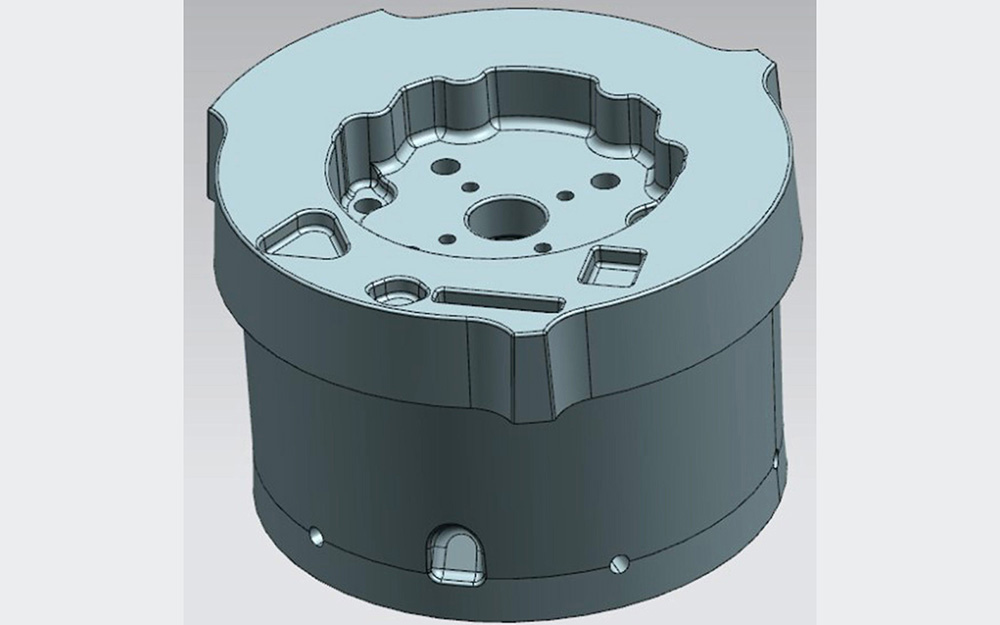 1,During the production developing, we used 3D modeling technique, which improve the precision of casting blanks a lot. The wall thickness deviation on fine-machined parts is less than 1mm.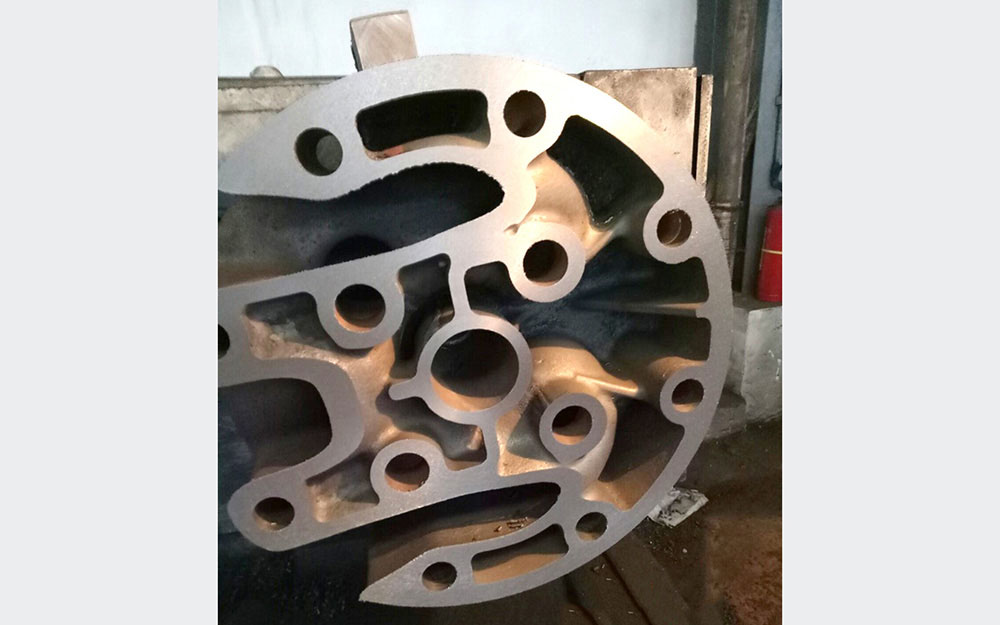 2.During the process of casting, we use coated-sand for sand core. Cylinder head water chamber and airway are clean and smooth, no slag can be found.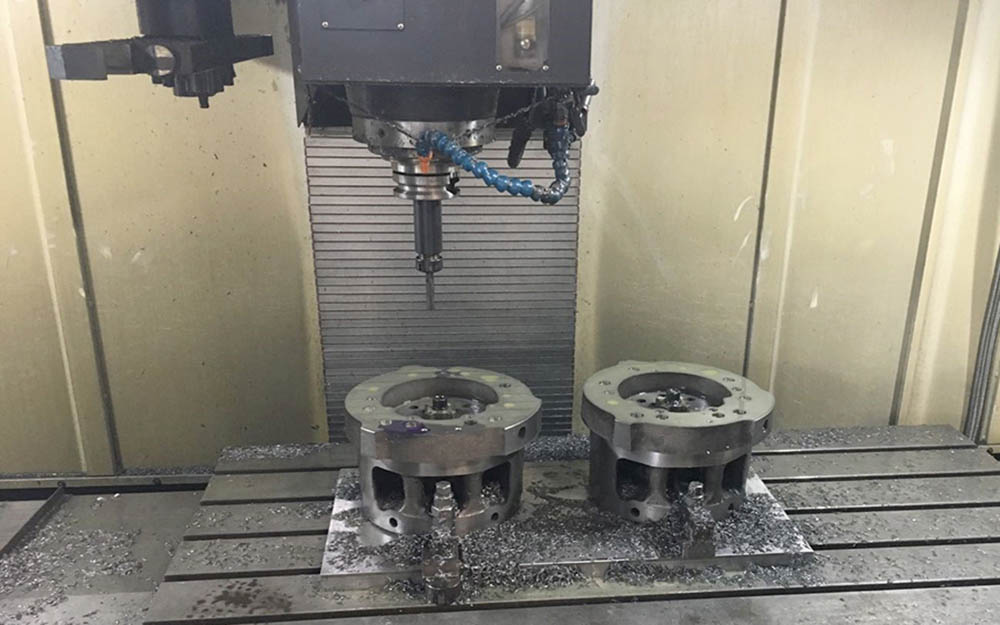 3.All dimensions are processed by CNC machine tools with good consistency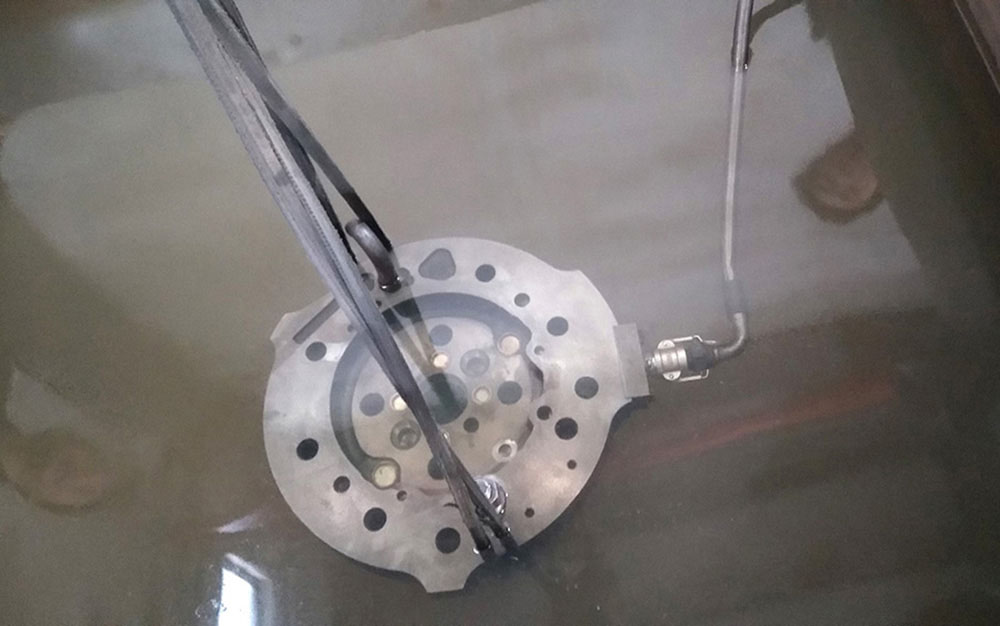 4.Hydraulic pressure testing is under 80℃ water and pressure 1.2MPa, in order to maximize the simulation of operating conditions